Need a perfect makeup and hairstyling?
Book now or leave your phone number, and we will call you back!
Error: Contact form not found.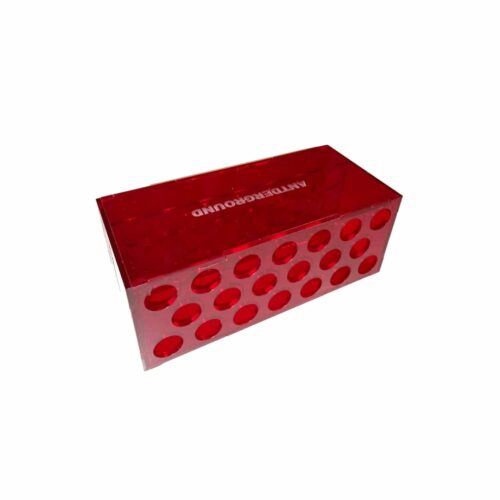 Rack for 20 test tubes, ideal for protecting ants with total stability. Characteristics: Color: Transparent red. Includes all 20 tubes. Size 17 x 8 x 7cm Material: methacrylate
In this category you will discover a wide variety of accessories for our artificial ant nests and terrariums. Also accessories for any species of ants and insects.
Accessories for formicariums and terrariums:
You will be able to visualize different products and materials with the aim of improving the anthill or terrarium and obtain more well-being of our ants and insects.
You will find decorative products for our foraging boxes, terrariums and ant nests.
Test tube connectors to adapt the connection between a tube and an ant nest.
You will also find ant drinkers and food trays that we will explain in more detail in their corresponding category.
Accessories such as humidity systems like ceramic mushroom and others that we explain in other categories.
Accessories for ants!
It is ideal to complement the anthill / foraging box so that any species of ant is at ease and appears as natural or realistic as possible.